Q… What are Sea-Straws made of?
A… Aluminum Sea-Straws are made of 6000 series Aluminum, the actual grade is 6063-T5, extruded Aluminum. This grade of aluminum is used in Military & Commercial Aircraft & Marine vessels. It is important to note that over the years, ships as large as Air-Craft Carriers & Planes have been intentionally sunk in the ocean waters to help start and add to our reefs.
Aluminum is a natural material found in nature.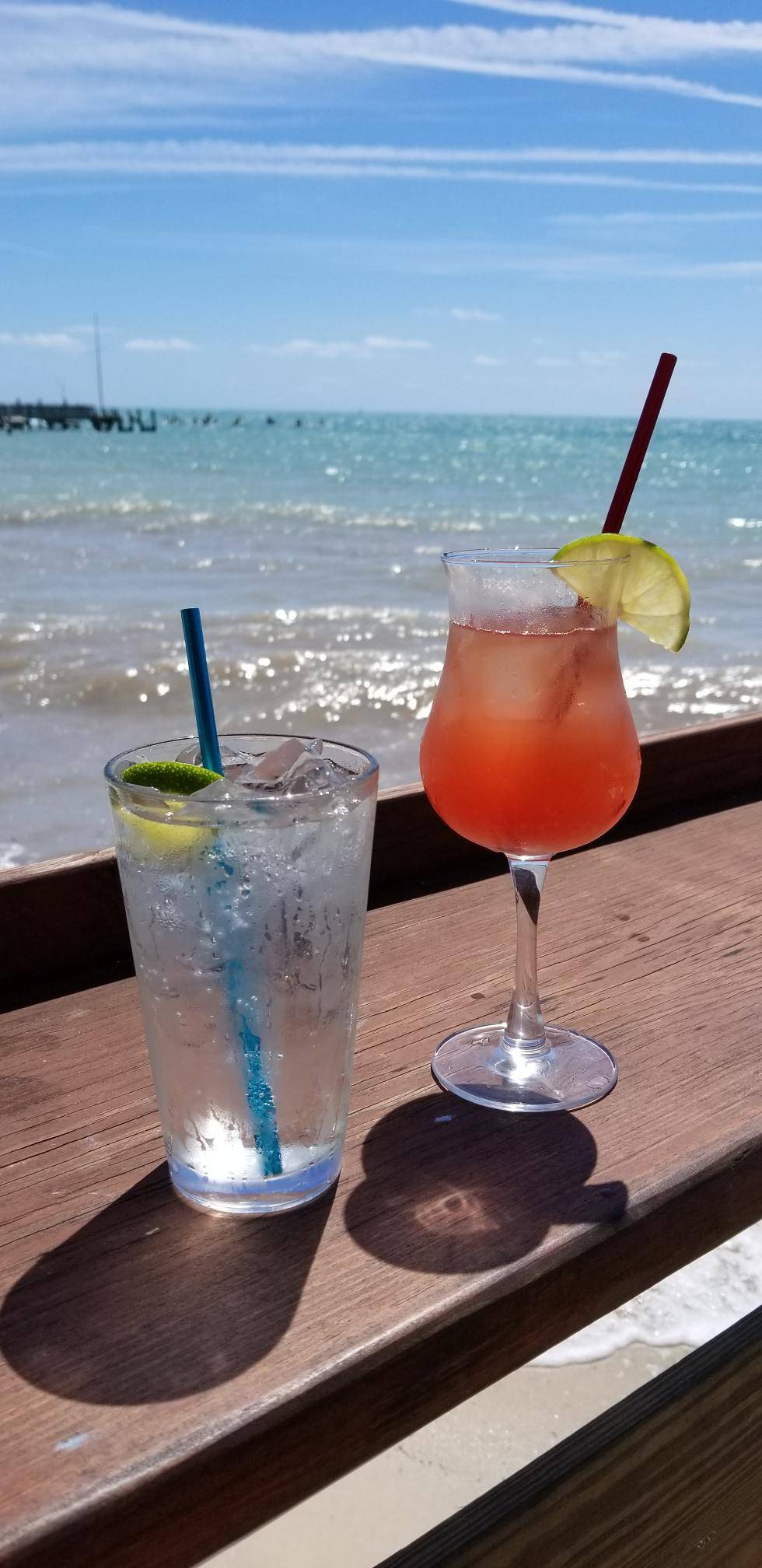 Q… Why are Sea-Straws straight? Why not Bent straws?
A… Sea-Straws are straight for sanitary issues. A bent straight is a harbor for bacteria. It is hard to clean and can trap food residue which causes bacteria. The brush offered is also a cause for concern when it comes to bacterial growth.
Bacterial Growth can occur in the Bend! And Brush too!
Q... Is it true that Aluminum Sea-Straws make your drink colder?

A… Aluminum is a great absorber and conductor of temperature - hot and cold. That is why Aluminum is used in Heat Sink Applications as well as Cold Bar Set-Ups. A lot of bars use cold plates with Ice to have liquid run through to make it colder.
YES! Your drink will be Cold and Remain Colder Longer!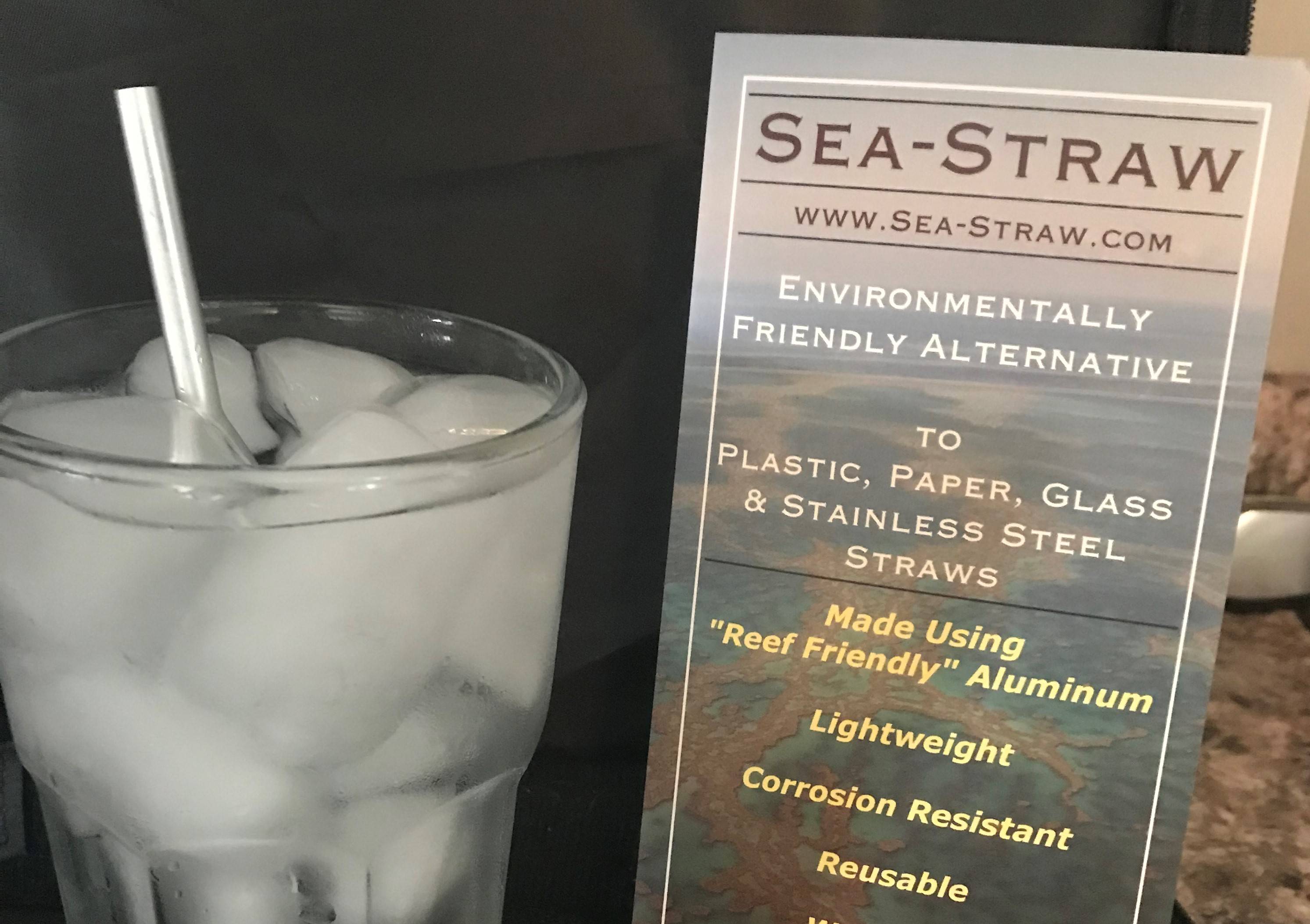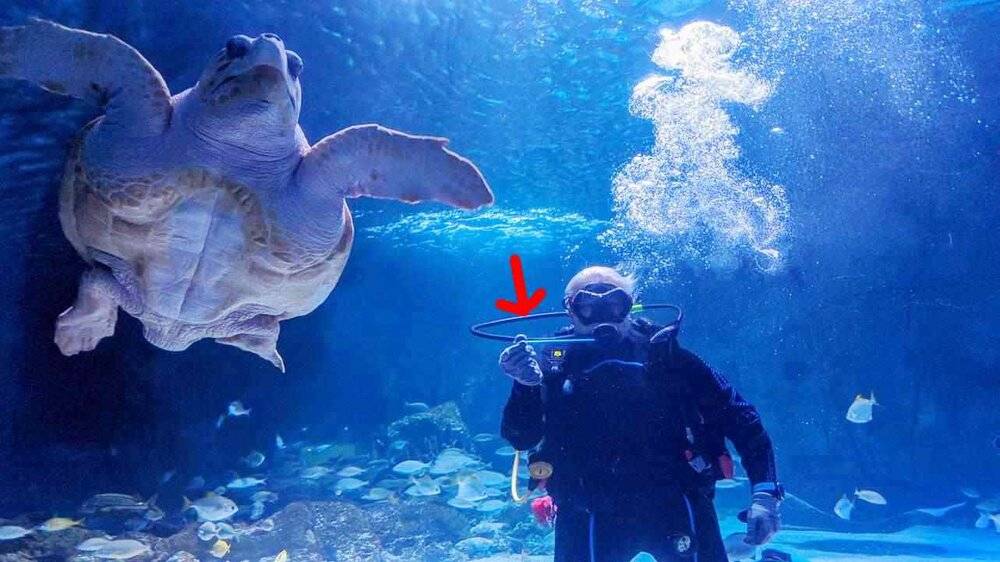 Q… Are Aluminum Sea-Straws safe to drink through?
A... Decades of testing have proven that Aluminum is a safe material to use in the Food & Beverage industry. For over 70 years, our Military & Boy Scouts have used Aluminum Mess Kits & Canteens. Muffin Pans, Aluminum pots & pans, cookie sheets, etc.
Is Aluminum Safe? Yes!! Made in USA!
Q… What happens if Aluminum Sea-Straw ends up in the Ocean?
A… Sea-Straws, unlike Plastic, will sink upon entry into Any water supply and actually attract growth of organic marine life. (Barnacles, Sponges, Coral, etc.).
Sea-Straw will create it's Own Reef!
Q… Aluminum Sea-Straw is dyed. Is it ok to drink through? Metallic taste?
A… The coloring process in Sea-Straw uses NSF Certified Organic Dyes for Food Zone App. & are Metal Free. Sea-Straw dyes contain NO heavy metals determined by NSF & Public Health & Safety Organization IAW/ANS141. Most metal straws are from China & Hong Kong, using an Anodized coloring process, which is for industrial use only. Their colors contain heavy metals such as Chrome & Copper.
Sea-Straws - NO Metallic Taste & Safe!! Made IN USA!
Q… Why use Aluminum over Stainless Steel?
A... Stainless Steel is good for the food industry. Most kitchens contain many stainless steel products. It does not rust, is easy to clean, and is sanitary BUT it is much MORE expensive than Aluminum and is harder to customize.
Stainless Steel is heavy and costs a lot more!
Q… Are Sea-Straws FDA approved? Others claim they are FDA approved.
A… The FDA does NOT approve straws. This product falls under the same title as dishes, pots, pans, etc.
Aluminum Sea-Straws are "Made in the USA" and contain No heavy metals.
Q… How are Aluminum Sea-Straws Cleaned? Are they dishwasher safe?
A… Rinse and Go!! If a more stringent washing is needed, use a mild organic soap with a PH of <7. A commercial washing unit is offered for a very low price to accommodate 1,000.
NO Cascade or DAWN! To maintain the vibrant colors.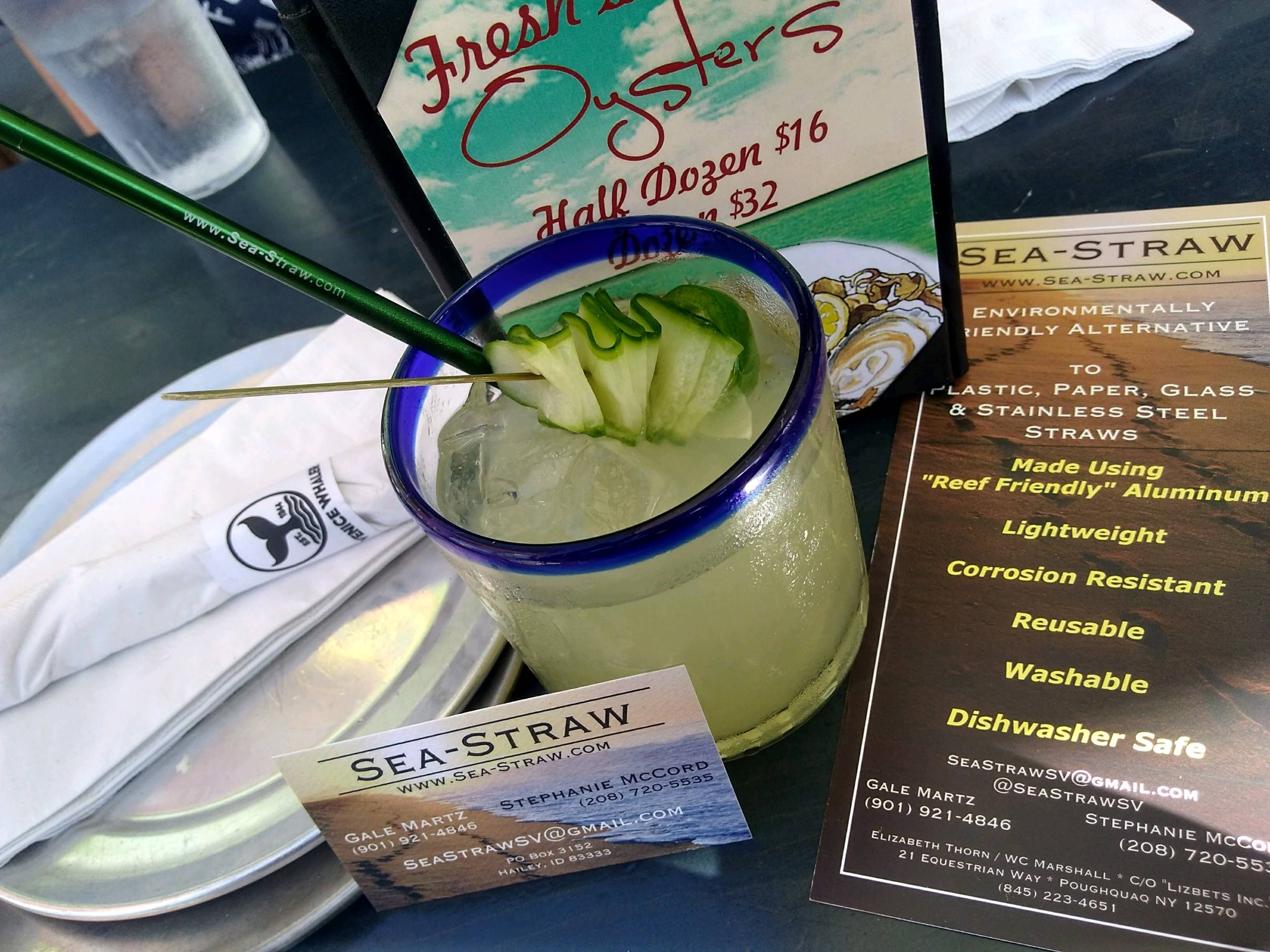 Q… Customized Aluminum Sea-Straws are EXPENSIVE.
A… Our sister company, SeaStraw.co offers a high-quality inexpensive Paper straw for one-time disposable use. Customized Aluminum Sea-Straw is designed for customers who want a reusable metal straw that is recyclable, while offering customization of name/logo for special events, etc.
Sea-Straw is customizable and your customers remember YOU!
Q… Why use other products other than Paper or Aluminum ?
A... Wood, Bamboo, Glass, Silicone, Wheat, Banana Skins, Ceramic, Pasta, etc?
Exactly …………WHY?????
Q… Customized Sea-Straw still seems expensive?
A… As previously mentioned, the consumer market has to do their best to remember that plastic straws will no longer be around. If paper will work for your application, let us know.
SeaStrawUSA
offers the highest quality aluminum straw on the market and it is
"MADE IN USA!"
If you want customized straws with your name and logo on them, we can provide the ultimate in both!
The answer is easy -

SeaStrawUSA

- (Paper or Aluminum)
Q…
Which Straw should I choose? Paper or Aluminum?
SeaStrawUSA
provides the highest quality
Paper
straw for one-time disposable-use
or
Aluminum
for customers who prefer a Reusable and Recyclable product.
Aluminum Sea-Straw is preferred by consumers who like to resell for a tremendous ROI.
CHOOSE

PAPER for one-time use.
CHOOSE

ALUMINUM for reuse/recycle!
Choose
SeaStrawUSA
for both!
www.SeaStrawUSA.com